Learn best practices when working with life calls.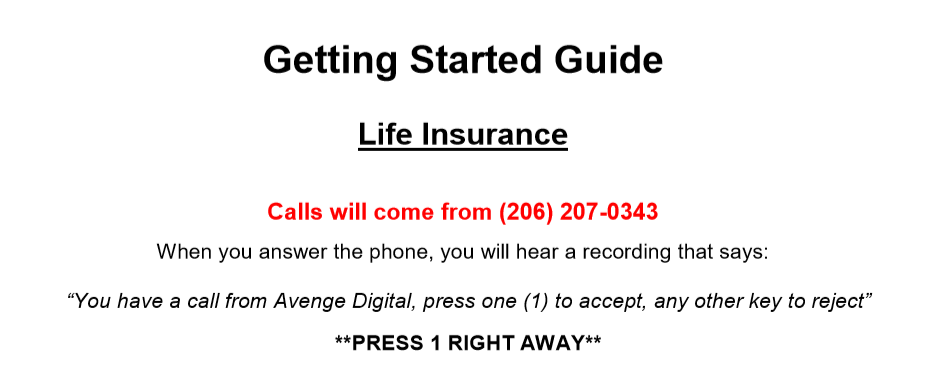 Please ask these qualifying questions before asking for name, address, or anything else:
Are you calling for a life insurance quote today?
Current Age?
Any pre-existing conditions/major medical issues?
*If the caller is not looking for a new life insurance quote, politely end the call and submit for credit. *Calls are eligible for refund if the caller is outside the age of 30-50 years old. If you can quote someone outside this age range, then continue with the call at your discretion.
If you continue with the caller and quote them, the call is valid.
Reasons to end a call:
If they are with the same company, direct them to customer service and end the call.
If they are outside of the age range
If they have a pre-existing condition or major medical issue making them ineligible.
If they are not looking for a quote, politely end the call immediately.
You have 72 hours from receiving the call to request credit.
Calls under 2 minutes are eligible for 100% credit.
Calls between 2-8 minutes are eligible for 50% credit.
For calls to be eligible for credit, the qualifying questions must be asked at the beginning of every call. Please ask these questions before name, address, or anything else.
Disconnected calls
A call can only be submitted for being "Disconnected and Unable to Reach Back" after 24 hours, as the consumers phone number is provided in your dashboard. Please try to reach them back, as many times we have heard from clients that they often close a policy from a call back two to three days later!
If you send a disconnected call in for credit without a follow up of what happened, it is subject to being rejected.
If a disconnection issue is persistent, please contact us immediately.